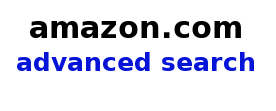 Amazon Advanced Search is a tool that allows you to search the Amazon.com website with more knobs and dials than is available via the website itself.
For instance, you can currently perform an Amazon search which excludes third-party sellers and shows results from Amazon only. This is useful for Amazon Prime members who get free shipping on items sold only by Amazon and other users who know/trust Amazon as a seller and aren't interested in buying products from third party sellers.
Amazon Advanced Search is not a service of Amazon.com and is only affiliated with Amazon.com via its Affiliates program.
Home
Popular Searches
About Amazon Advanced Search
©2005 Big Ass Ham