Appsmart iPhone App Support
Support
Email any questions, issues, praise, etc. to support 'at' flurry.com
Description
Appsmart is your complete App Store replacement!
It has all* of the features of the App Store plus many more features you wish it had.
Features:
Save money by viewing recent price drops on popular apps including paid apps that are temporarily free!
Get personalized recommendations on apps based on the apps you want and like.
Browse apps recommended by leading articles and blogs.
Tell your friends what apps you like on Facebook.
View the current featured and hot apps and go back in time to see the former featured and hot apps from previous weeks.
See your most recent search terms and click once to search it again.
Bookmark apps for quicker access.
Many more sorting options - browse the highest rated, most rated, price drops.
Browse deeper- see up to 300 apps instead of 100.
Browse all apps regardless of category.
See apps related to the ones you like.
Faster loading of pages especially on slow (Edge, 3G) connections.
Get more out of our iphone/ipad/ipod touch. Using Appsmart you will find a bunch of more apps you didn't even know existed that you will love. Best of all, Appsmart is completely free and has no advertising!
* You still need the App Store app to perform certain actions that third-party apps cannot such as purchasing and downloading new apps, updating apps, writing reviews and reporting problems.
Shop Smart. Shop Appsmart.
Screenshots
Mark Apps You Like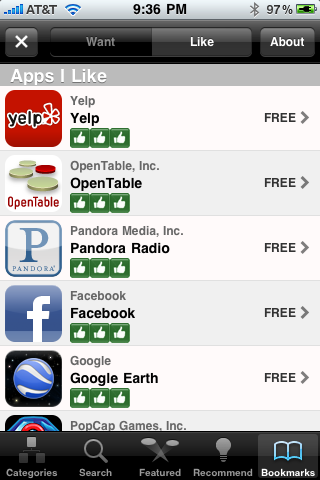 Get Personalized Recommendations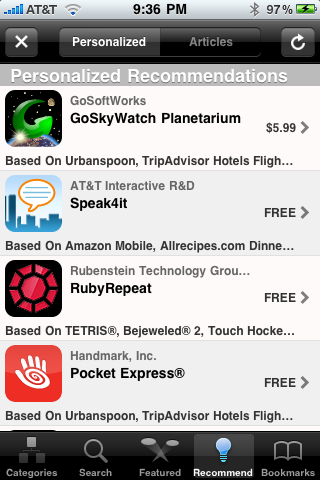 Browse Recent Price Drops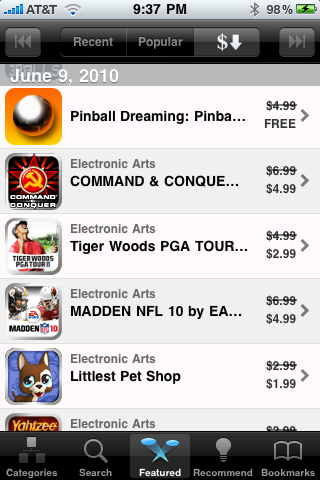 View App Information and Share with Others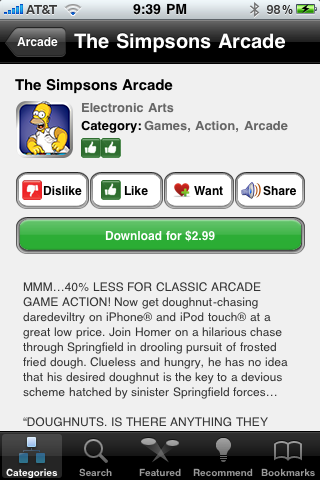 See Related Apps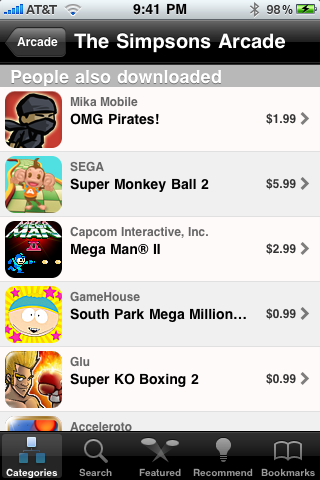 Copyright (c) 2010 by Big Ass Ham